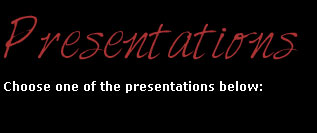 Chic gave his first slide show to the Calgary Mountain Club in 1967 after completing the Jasper to Lake Louise Ski Traverse. Since then he has made hundreds of presentations to clubs and conferences. Today Chic has nine professionally produced shows. Chic's presentations are a lively mix of humour, exciting stories, philosophy and a love of high places.
Custom-made slide shows can be created on request.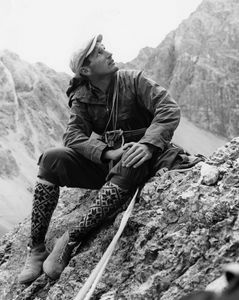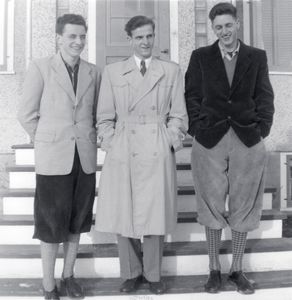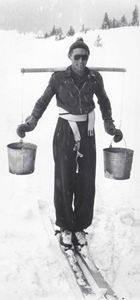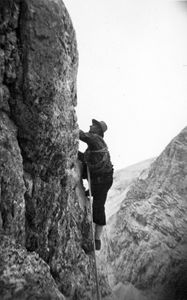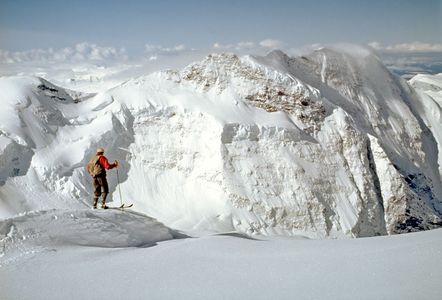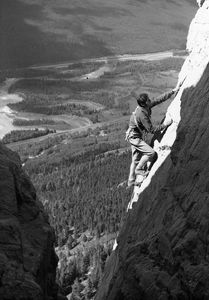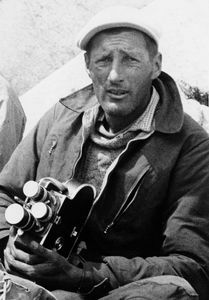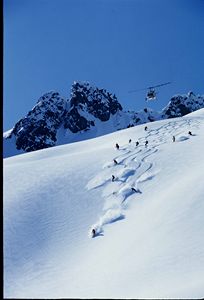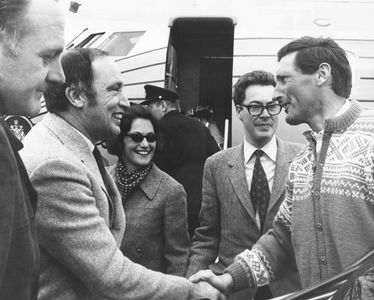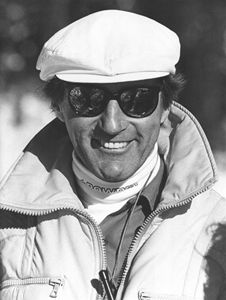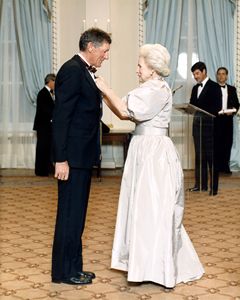 Deep Powder and Steep Rock
The Life of Mountain Guide Hans Gmoser
Hans Gmoser was the most influential mountaineer in Canada during the last fifty years. As a skier, climber, guide, writer, filmmaker and businessman he played a major role in creating the vibrant modern mountain community in the Rocky and Columbia Mountains. Known primarily as the inventor of heli-skiing and the founder of Canadian Mountain Holidays, he was much more than that. In this multi media presentation you will share in his dramatic and adventurous life and watch his odyssey from penniless immigrant to mountain guide for kings, queens and prime ministers.