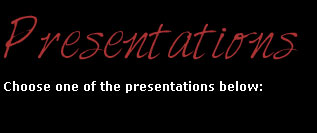 Chic gave his first slide show to the Calgary Mountain Club in 1967 after completing the Jasper to Lake Louise Ski Traverse. Since then he has made hundreds of presentations to clubs and conferences. Today Chic has nine professionally produced shows. Chic's presentations are a lively mix of humour, exciting stories, philosophy and a love of high places.
Custom-made slide shows can be created on request.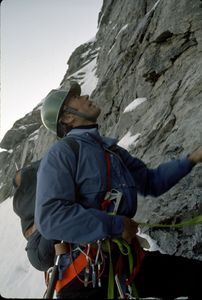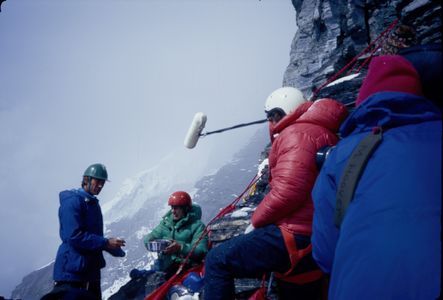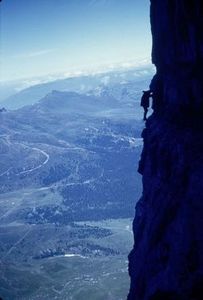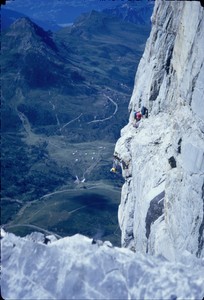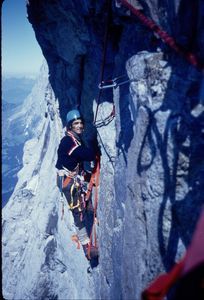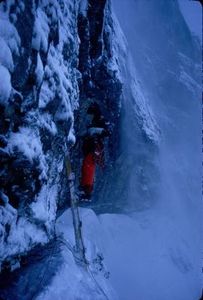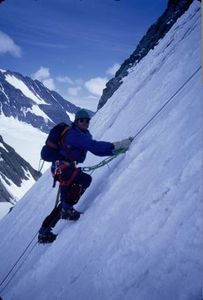 Filming the Eiger Sanction
Fantasy and Reality

During the summer of 1974 Chic spent seven weeks working with Clint Eastwood, Dougal Haston and Hamish McInnes filming the Hollywood spy thriller 'The Eiger Sanction'. In this show we take a look behind the scenes at the personalities, the stunts, the adventure and the tragedy (one of the climbers was killed by a rockfall). Then we watch some of the footage of the film with a running commentary describing the actors and the action.