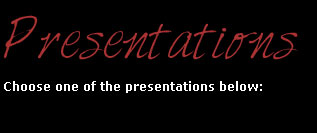 Chic gave his first slide show to the Calgary Mountain Club in 1967 after completing the Jasper to Lake Louise Ski Traverse. Since then he has made hundreds of presentations to clubs and conferences. Today Chic has nine professionally produced shows. Chic's presentations are a lively mix of humour, exciting stories, philosophy and a love of high places.
Listen to the audio of one of Chic's presentations ("My Time in the Alps")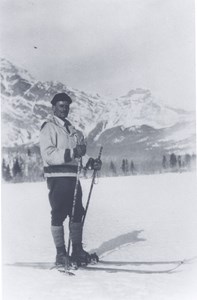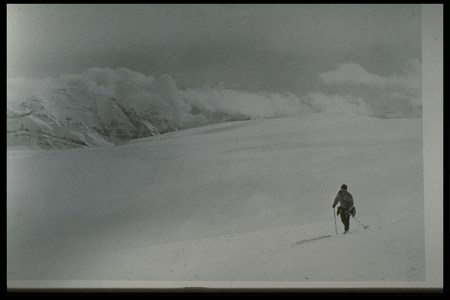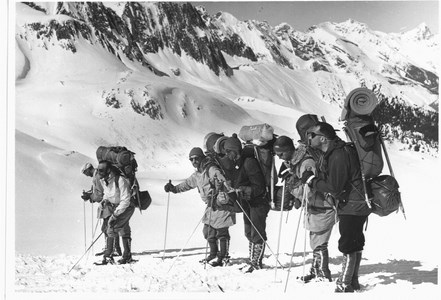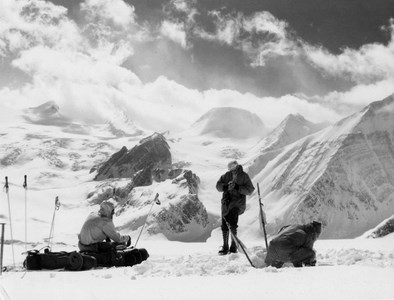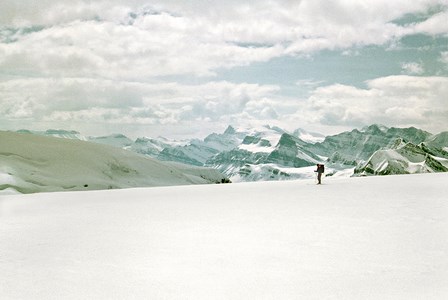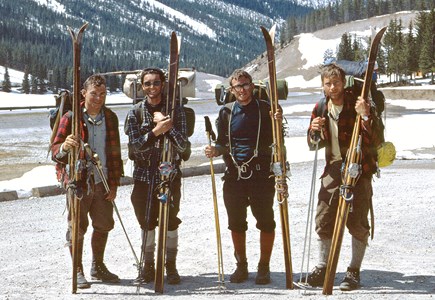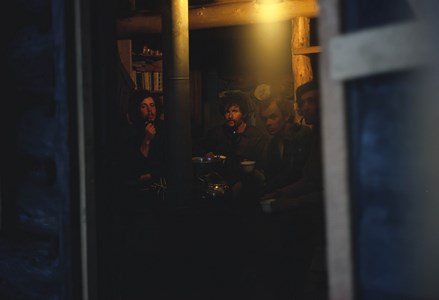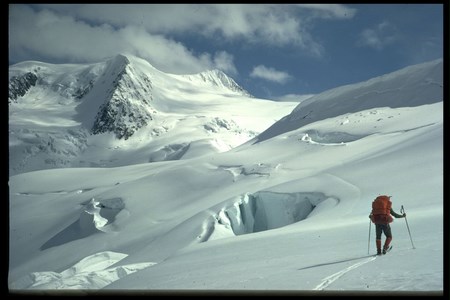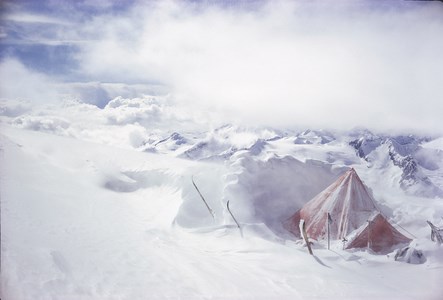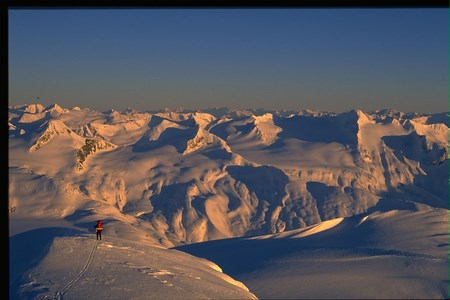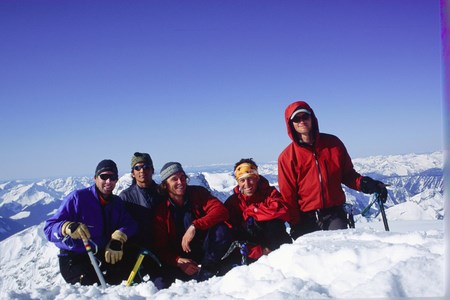 The Grand Traverses

Here in western Canada we have the unique geography the allows for what are called Grand Traverses — mammoth ski adventures crossing hundreds of kilometres of wilderness, glaciers and icefields. This presentation describes the history of these ski treks and takes you on a spectacular journey through some of the most beautiful mountains on earth.